ASHER
FEMALE HARENGON - WIZARD

Asher's pale blue fur contrasts beautifully with her pink inner ears and large black eyes.
Coming from a theater loving family, (Asher's sister is a costume designer),
Asher is quite stylish, and her outfits are bold, theatrical and billowy, accented by multicolored jewelry.
Her frog-shaped 'bag of holding' is usually hanging from her belt, giving another nice splash of green.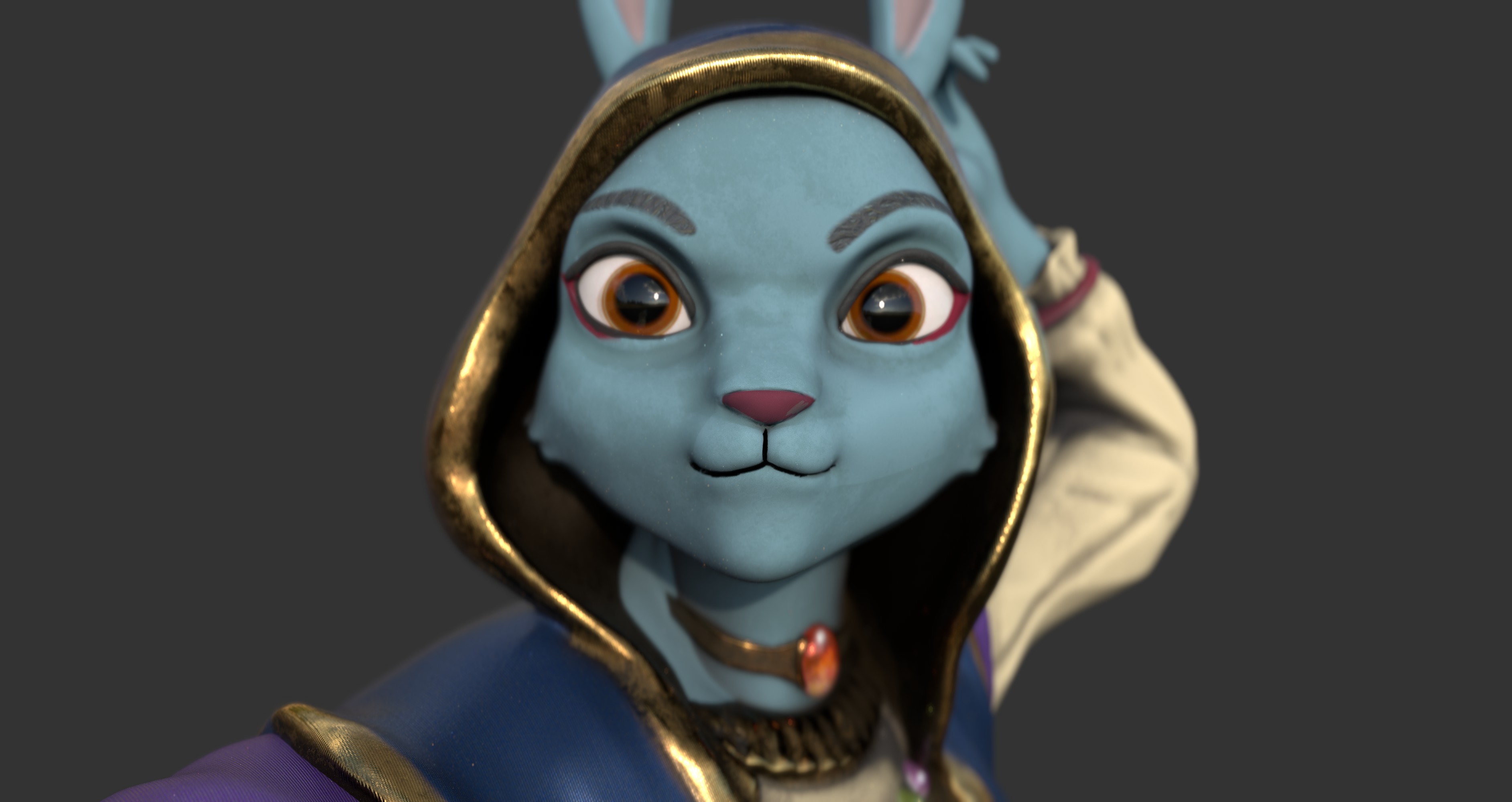 DRYDIAN
MALE WOOD ELF - PALADIN
This blonde wood elf is tall of stature and brave of heart. Dryddian wears the muted greens and browns preferred by forest dwellers.
Dryddian's crest features a pale crescent moon lifted high by the trunk of a mighty tree.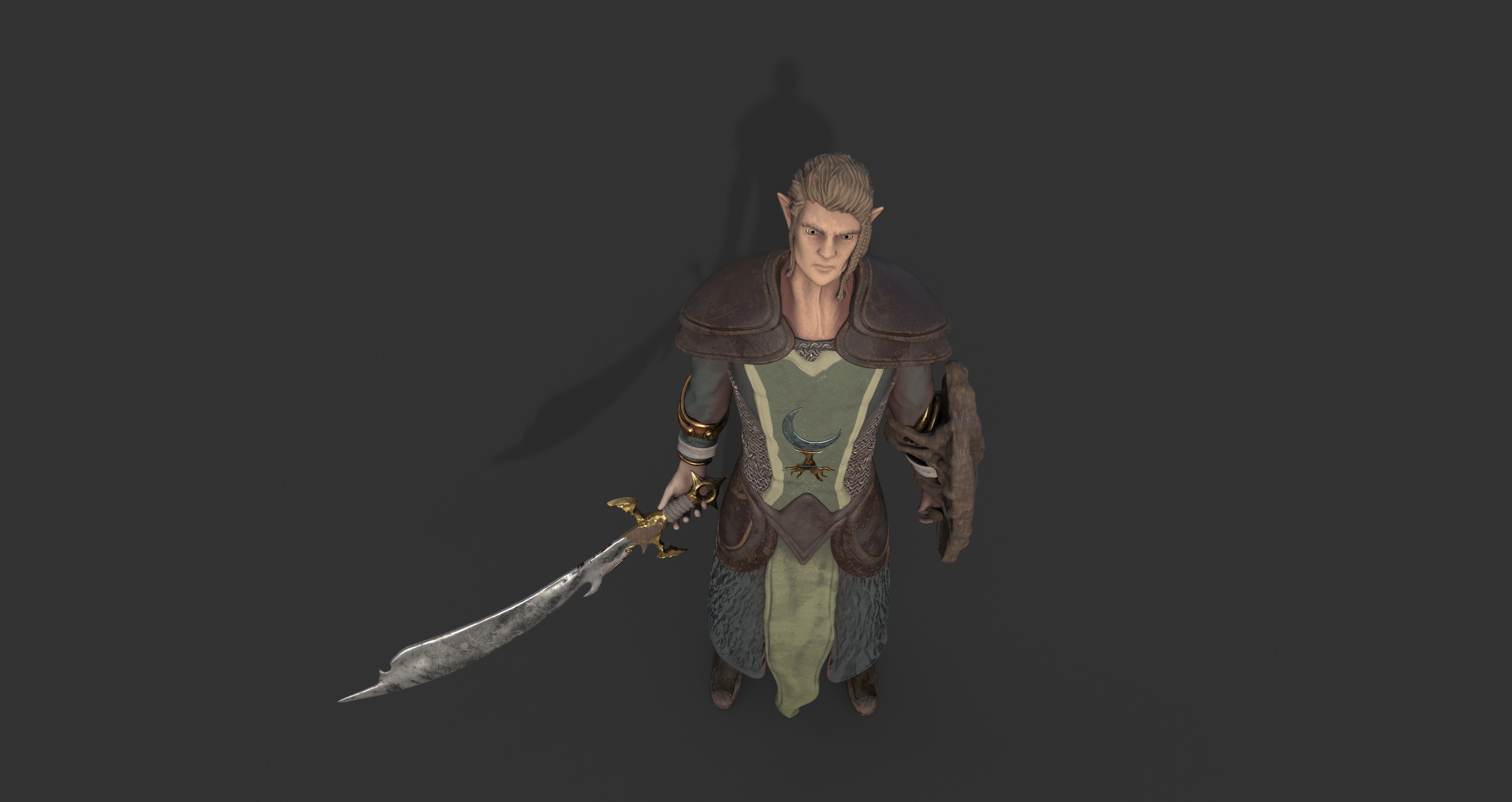 FLICK
MALE KENKU - ROGUE
Rather than the typical black/crow like feathers usually associated with Kenku,
Flik's upper spread is a deep chromatic blue, with a hint of green when the light hits him just right.
The whites of his eyes reflect both those colors as well.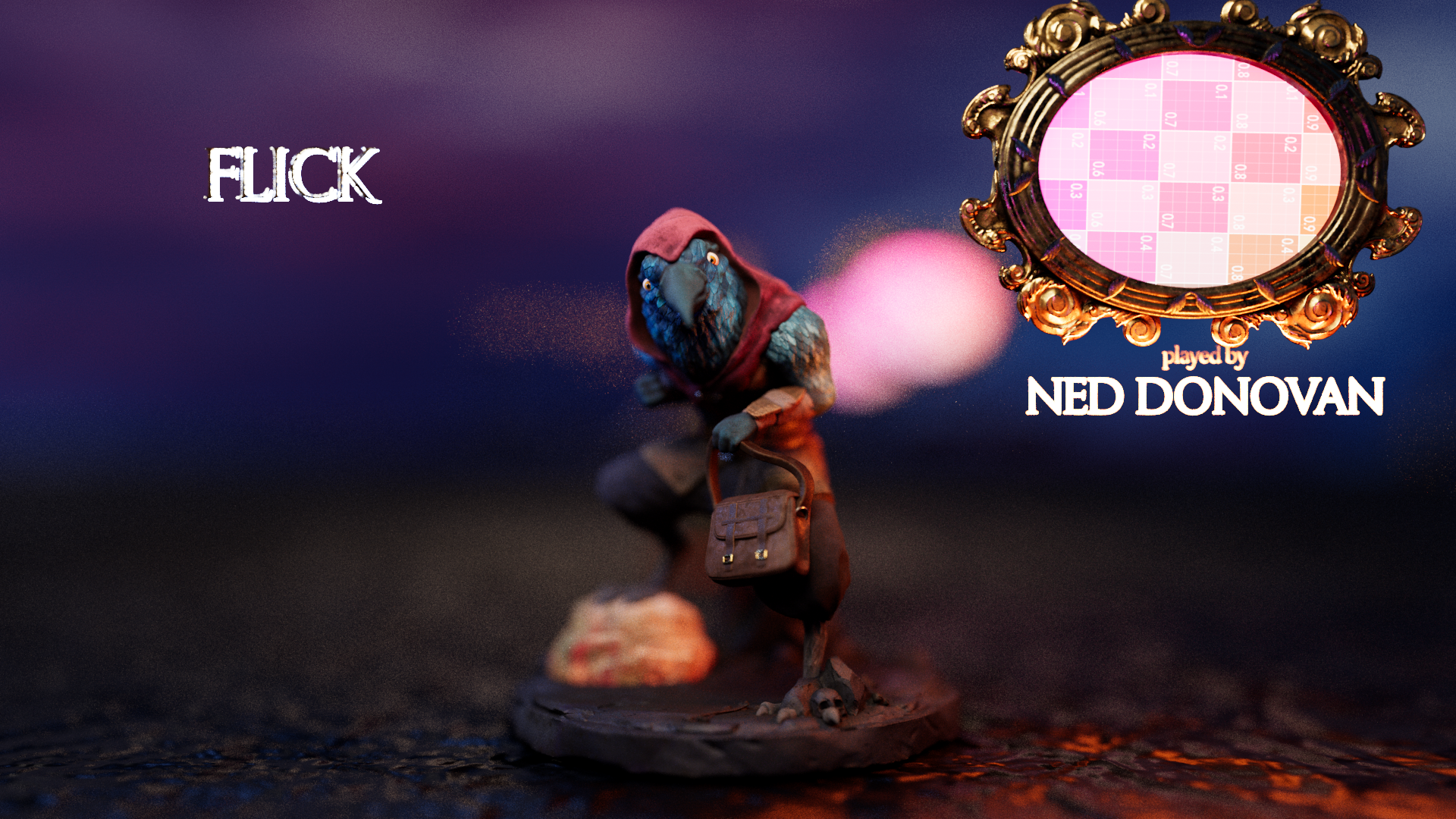 TOLO
LEONIN - BARBARIAN

Tolo's body hair and tail are a golden brown, with darker brown hair on his head, and an even darker brown beard.
Besides his bright red and gold wrap, Tolomè has decorated his body and face with fierce,
blood-red paint in an attempt to spark fear in the hearts of any potential foe…
though some might find it merely accents his beautiful brown eyes.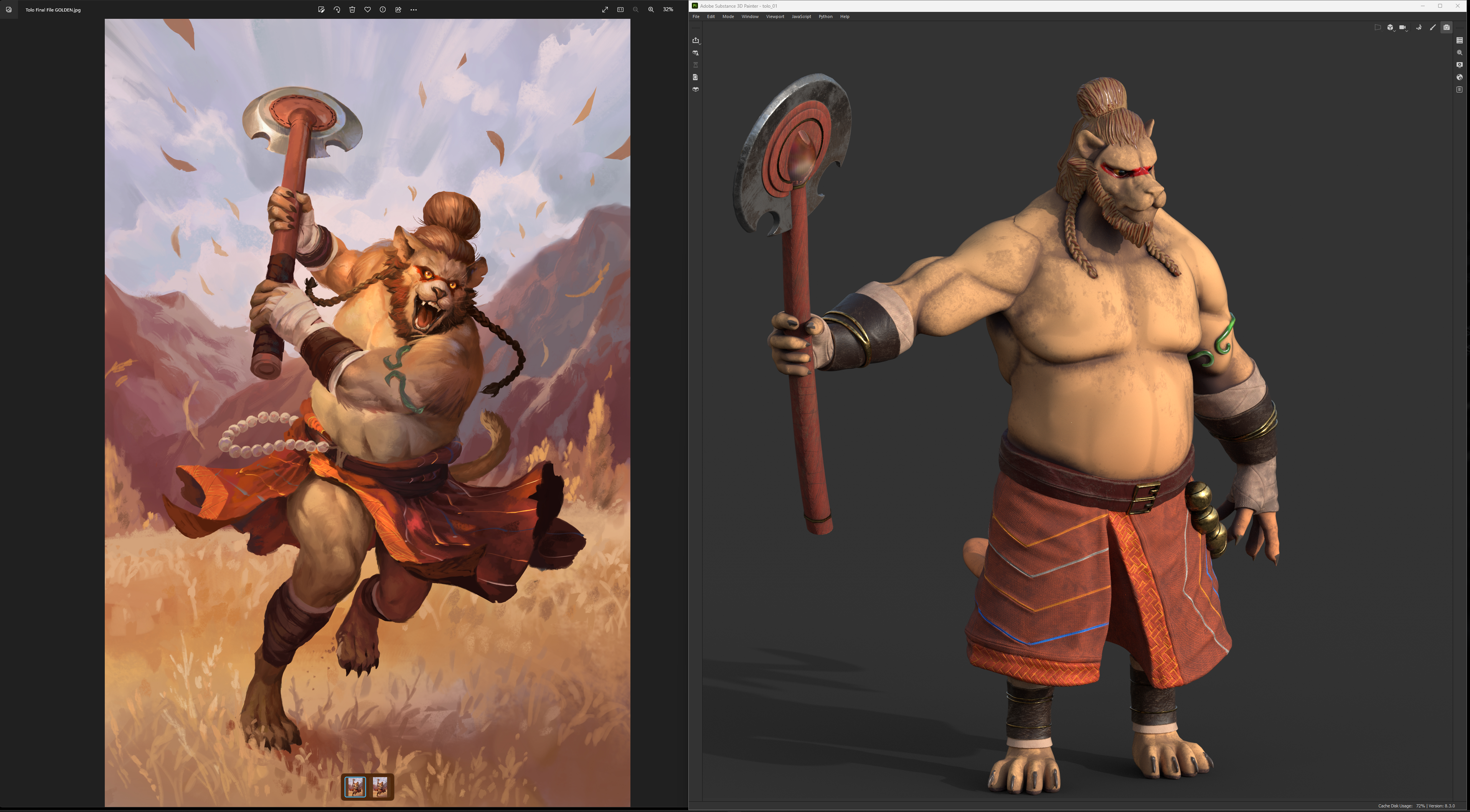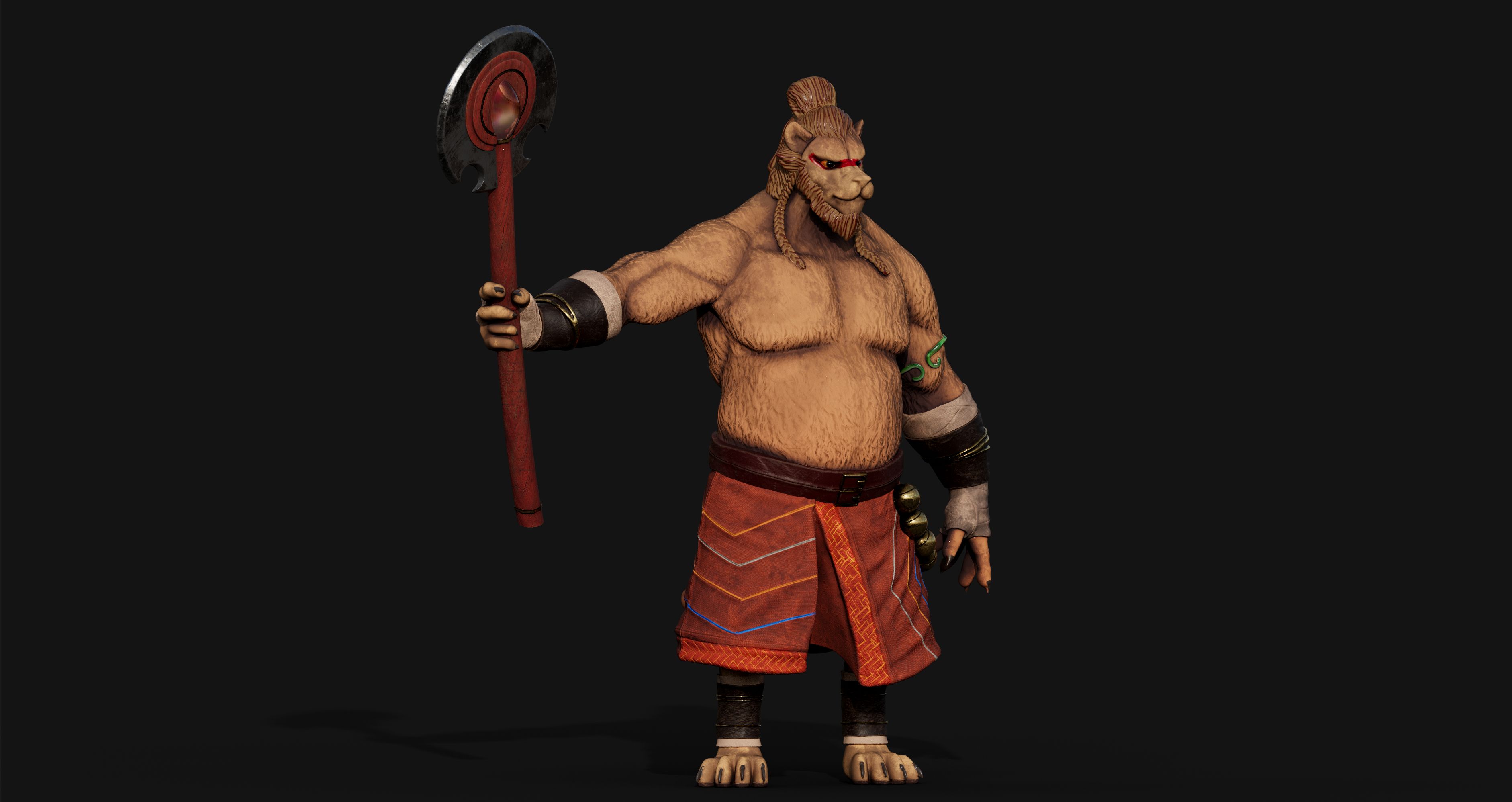 ULA
FEMALE HALFLING - RANGER/ CLERIC

Ulavina wears shades of purples, greens and blues which contrast her pale skin and light brown hair.
Ulavina's OWLBEAR CUB, HIRO, is always by her side.
Hiro has dark auburn feather/fur, which fades to a pale pinkish-beige around it's large, hazel & brown eyes.
VINH
HUMAN MALE - POLEARM SENTINEL

Vinh proudly dons a yellow tunic, emblazoned with his bright blue family crest,
which nicely compliments his light tan skin and and dark brown eyes.
When out adventuring, he also wears the sort of shiny steel armor would make any knight proud,
black under-armor, and a brown leather belt.
---



EP Main Title